CHAMPIONSHIP COUNTDOWN
April 1 – 7, 2024
The Club Car Championship at The Landings Golf & Athletic Club, formerly known as the Savannah Golf Championship, is contested annually on the Deer Creek Course at The Landings Golf & Athletic Club. The tournament is a part of the Korn Ferry Tour Schedule and is a four-day, 72-hole, stroke-play competition with a total purse of $1,000,000 in 2023.
The Landings Golf & Athletic Club on Skidaway Island is a private luxury golf community dedicated to serving members with an active lifestyle and providing resort-class amenities in a vacation setting. Located 12 miles from the historic downtown area of Savannah, The Landings Golf & Athletic Club offers members access to 6 championship golf courses, two marinas, 31 HarTru tennis courts, 10 Pickleball courts, four clubhouses, five swimming pools, bocce ball and an innovative fitness and wellness center. For more information about The Landings Golf & Athletic Club, please click HERE
Savannah has a rich history of golf, with golf and athletic clubs appearing as early as the 1800s. Tournament golf has visited Savannah since at least the 20's and 30's, including the 1930 Savannah Open where Bobby Jones lost by one stroke to Horton Smith. Later that year Jones went on to win the Grand Slam, still the first and only player to complete the task in a single season.
The Liberty Mutual Legends of Golf, contested at The Club at Savannah Harbor, had a successful 11-year run from 2003-2013 and was a popular stop on the PGA TOUR Champions schedule. Field regulars included Jack Nicklaus, Arnold Palmer, Gary Player, Lee Trevino, and Savannah native Gene Sauers.
The inaugural Club Car Championship at The Landings Golf & Athletic Club was contested March 29 – April 1, 2018 and highlighted by 5 time PGA TOUR winner Sam Burns hoisting the trophy on Sunday.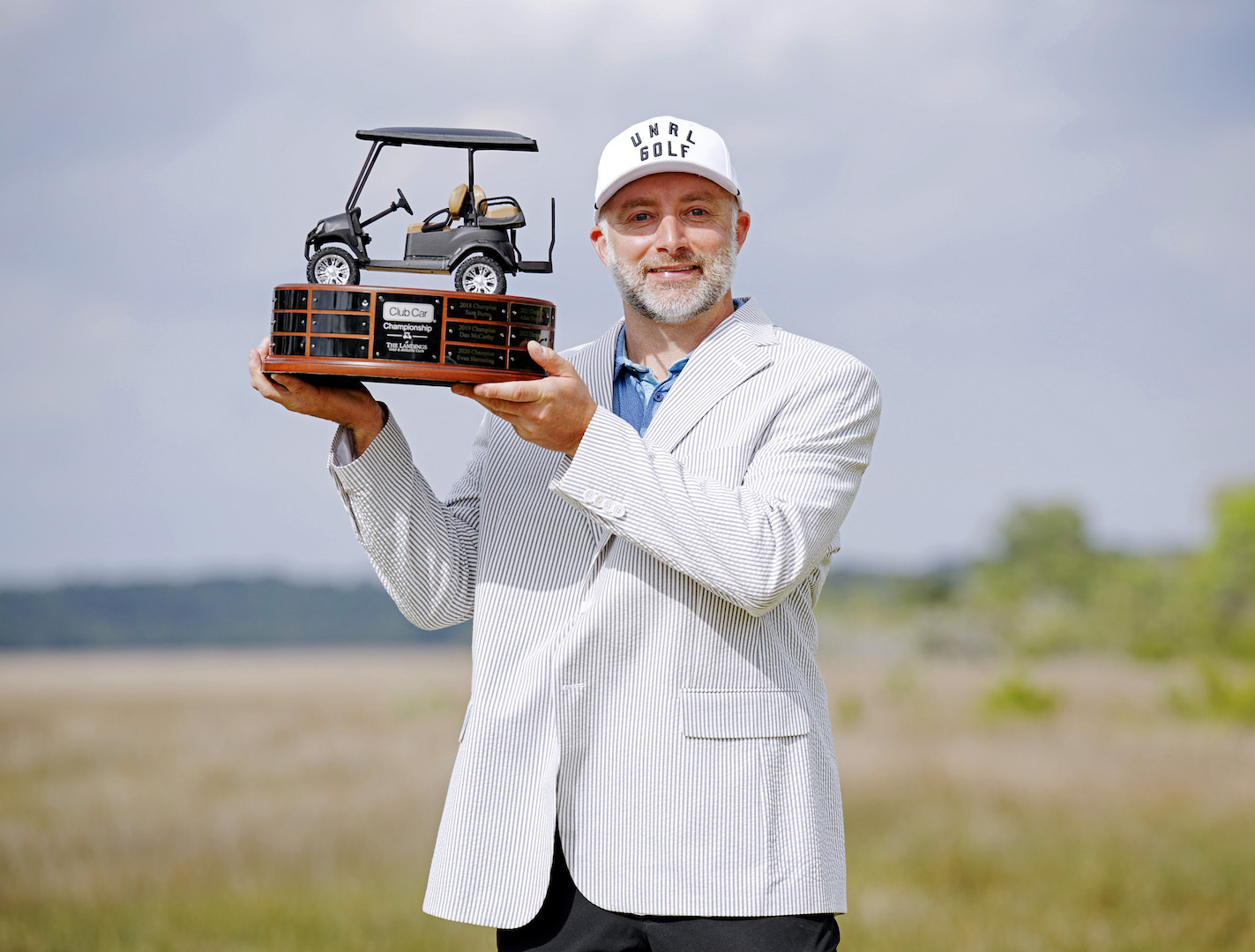 2023 CHAMPION
David Skinns
Age - 41
Turned pro - 2005
Birthplace - Lincoln, England
College - University of Tennessee
Fun Facts - Would be a pilot if he did not play professional golf
Favorite food is a full English breakfast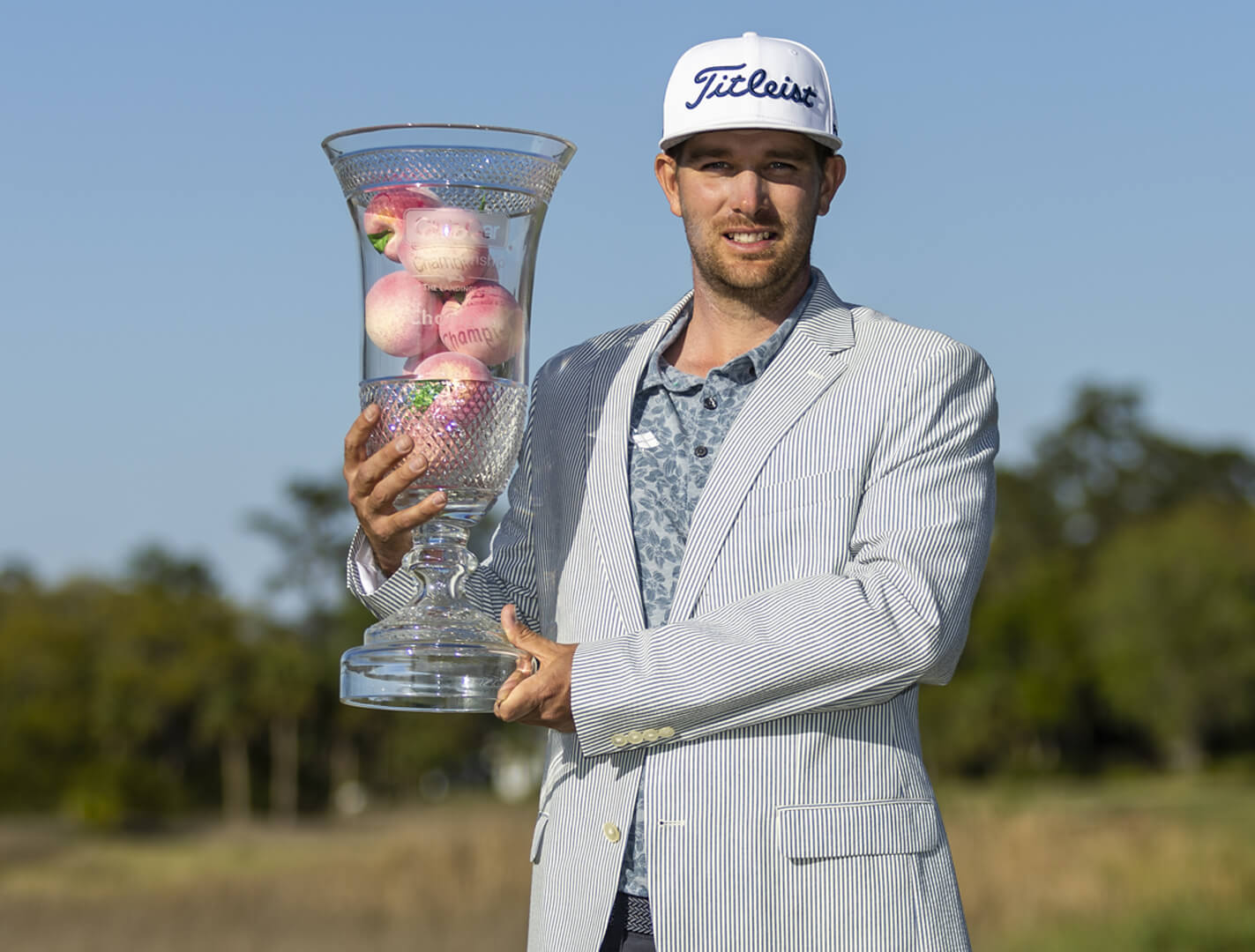 2022 CHAMPION
T.J. Vogel
Age - 31
Turned pro - 2013
Birthplace - Pembroke Pines, Florida
College - University of Southern California; University of Florida
Fun Facts - Dream foursome would include Tiger Woods, Michael Jordan and Fred Couples
Carries peanut butter and jelly sandwiches in his bag as snacks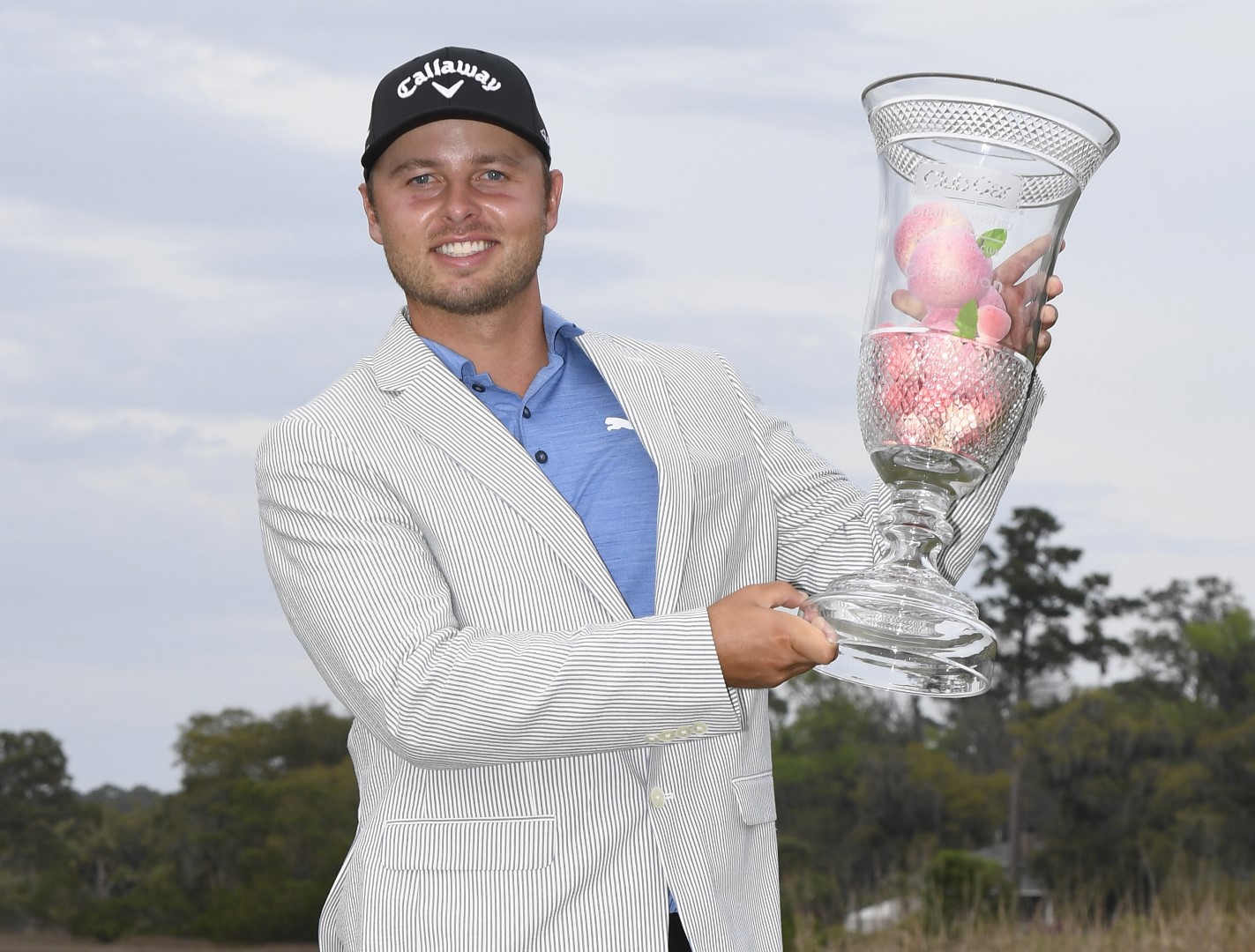 2021 CHAMPION
Adam Svensson
Age - 27
Turned pro - 2015
Birthplace - Surrey, BC, Canada
College - Barry University
Fun Facts - Two-time NCAA Division II Jack Nicklaus Player of the Year
Third-ranked amateur in Canada prior to his pro announcement
2020 CHAMPION
Evan Harmeling
Age - 32
Turned pro - 2012
Birthplace - Boston, Massachusetts
College - Princeton University
Fun Facts - Was a second-team All-Ivy League selection in 2012
Majored in Politics
2019 CHAMPION
Dan McCarthy
Age - 33
Turned pro - 2007
Birthplace - Syracuse, New York
College - Le Moyne College
Fun Facts - Favorite movie is "Forest Gump"
Favorite course is Bethpage State Park (Black)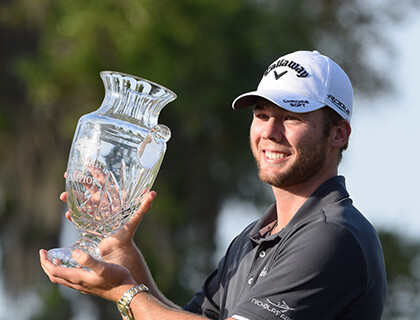 2018 CHAMPION
Sam Burns
Age - 22
Turned pro - 2017
Birthplace - Shreveport, Louisiana
College - Louisiana State University
Fun Facts - Loves to hunt and fish
2017 NCAA Division I Jack Nicklaus National Player of the Year